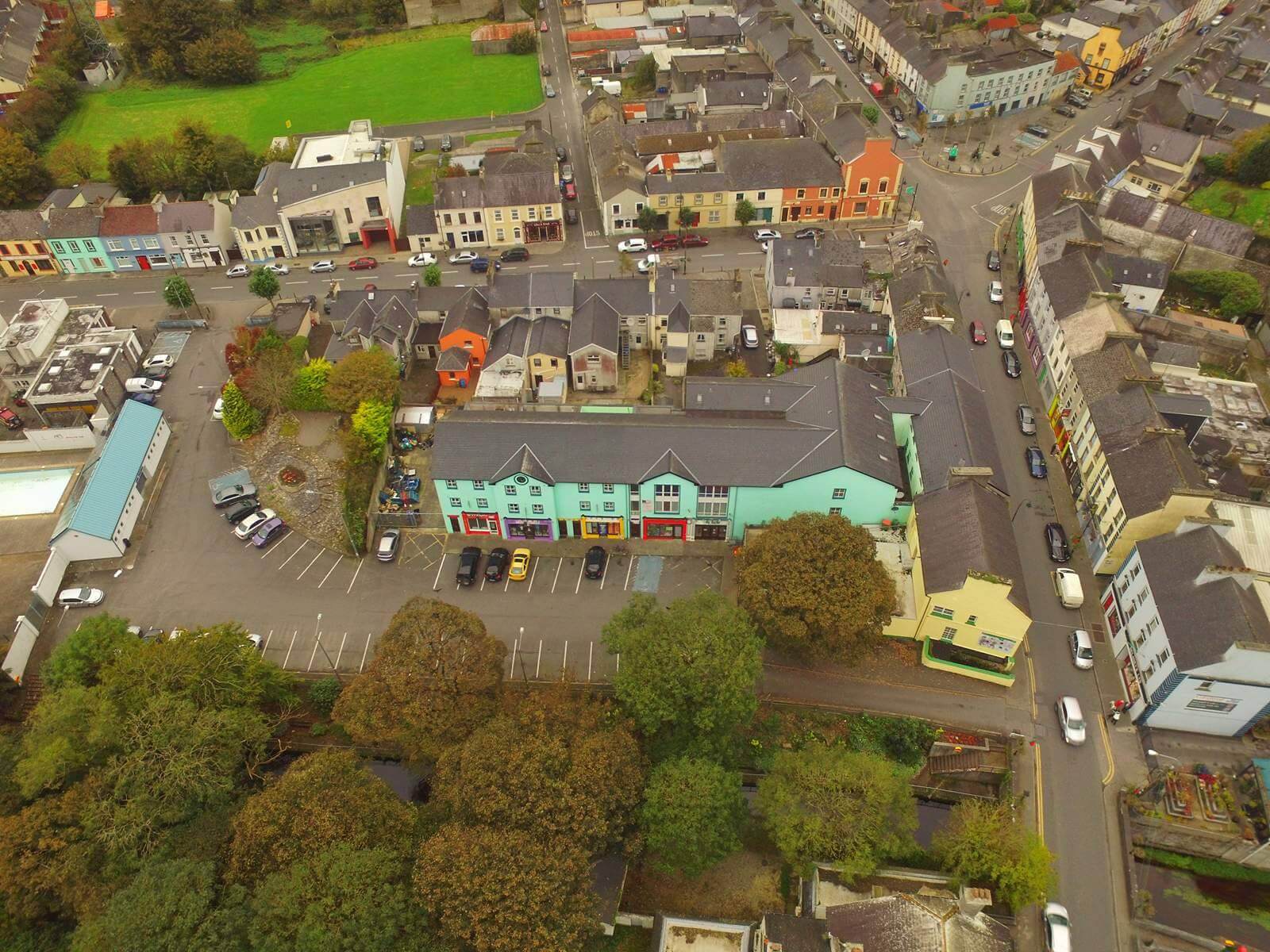 If you wish to visit Ballyhaunis, you have access through many route options. For people in Ireland, we have road access from all corners of the country by road including a National road route to Dublin, Galway, Sligo, Westport. Train Station – access to Irish Rail routes, Bus stop – access to Bus Eireann routes.
If you are travelling from outside the country- we are located just 17 mins from Knock Airport – who provide air access to all parts of the UK and mainland Europe. We are just 2 hours 30 mins from Dublin Airport.
Once in Ballyhaunis, you have access to numerous scenic walks, including the Friary grounds with its out door gym and Community garden. We have a number of top quality restaurants, pubs and very modern shops and supermarkets. There are many lakes with access to course fishing and within a short distance of access to fishing for trout and salmon.