Ballyhaunis has many organisations and clubs. Click below to find out each one.
The Abbey Male Choir was founded in 1991 and they now sing in the Parish Church at 12 o'clock Mass on the 2nd and 4th Sunday of each month.
They regularly participate in the Midwest Radio broadcast Mass.
Members join the Parish Choir to sing at funeral Masses and for special occasions eg: Confirmation, Christmas, Easter Ceremonies and Monday Novena.
For the Centenary Celebration of the Parish Church and the Golden Jubilee of Canon Cooney's ordination they joined the Parish Choir, Gracenotes and the Children's Choir, Scoil Iosa.
They also sing at celebratory events such as weddings, festivals, concerts and The National Novena to Our Lady of Knock.
Contact Member:  Seamus Grogan:  087 2203575
Musical Director:   Moira Delaney
Organist:               Paula Donnellan
Abbey Trust & Partnership
The Ballyhaunis Abbey Partnership was established in June 2002 following the decision of the Irish Province of the Augustinian Order to commit the Augustinian Abbey and property in Ballyhaunis, for the benefit of the people after their decision to withdraw from the town in 2001.
The Abbey Partnership has sought to maintain and develop the overall Augustinian property, ensuring that it remains a major social amenity for the people and families of Ballyhaunis and surrounding areas.
History & Background
The town of Ballyhaunis itself grew around the original Augustinian settlement of St. Mary's Abbey which was founded in the 14th Century (circa 1348) and has played a major role in the town's development and the welfare of its people over the centuries. 
The Augustinians maintained a presence in the town until 2001 when they made their decision to withdraw from Ballyhaunis.  As part of this process of withdrawal, the Augustinians sought proposals from all in the community on the future use of the Friary house, St. Mary's Abbey and the surrounding lands. 
At the Ceremony marking the withdrawal of the Augustinian Order from St. Mary's Abbey, which took place on Sunday 16th June 2001 and was highlighted by the Chief Celebrant at the Mass - Fr. Desmond Foley, O.S.A., Provincial of the Augustinian Order in his address at the final ceremony, referring to the great sadness which prevailed amongst all those present. He said that the Augustinian Order had hit bad times, referring to the steady decline in their numbers, and the fall-off in vocations to the order. 
He prayed for "the healing of any hurts that have been caused by our departure both to local people and to Augustinians", and added:  "These buildings - this holy place made holy by prayer - will remain at the service of the local community. 
The land around us will be a place where, we hope, people will find peace and find God. These amenities and the graves of the friars who died here will be a perpetual memorial to the Augustinians of Ballyhaunis." 
In the homily delivered by Fr. Dick Lyng O.S.A., who resides in their Galway house, outlined the long history of the Augustinian presence in Ballyhaunis and of the many friars who have served here since the fourteenth century. 
He traced the origins of the Augustinian Order in Ireland back to their arrival with their Anglo-Norman overlords and patrons in the twelfth century.
Highlighting that they became 'more Irish than the Irish themselves', he explained that they cut away from their English origins and influences, departed from the towns and sought-out more sparsely populated places to build their abbeys. 
Their first house in the West was at Ballinrobe, and from here they spread to Ardnaree (Ballina), Burriscarra, Banada, Dunmore and Ballyhaunis.
Fr. Lyng made reference to one Fr. Hugh O'Malley, a Ballyhaunis born Augustinian who, in February 1547, negotiated with Rome and secured a certain degree of independence for the Augustinians in the province of Connacht. He continued: "Today, we pay homage to the faith and persistence, and sometimes the heroic lives of the friars who served in this house, in this town.
Among them were heroic martyrs like Walter Jordan (Nangle), who was executed here by Cromwellians in 1649; patriots like Myles Prendergast who participated to good effect in the 1798 rebellion; scholars and artists, like E. A. Foran whose paintings still decorate this place." He also recalled Fr. Thomas Cassidy, the renowned eighteenth century poet who, on many occasions had difficulties with his vocation.
Another contributor was  Fr. Aidan O'Leary O.S.A. who explained that  "We are aware that today is a day of great sadness; it is a day of great disappointment in the long, long history of St. Mary's Abbey here in Ballyhaunis, because, as we know, after more than six hundred years, today is the final day of the presence of the Augustinians in this holy, sacred and historical site. Very, very few people if anybody thought that they'd live to see or to experience what is going to happen today, and there are a lot of emotions shared by a lot of people in this area, and surrounding areas: there is sadness, disappointment, frustration, and in some there is very, very deep seated anger. Those emotions are shared not just by the people of Ballyhaunis and surrounding areas, and the people for whom the Abbey is and always has been part of the very soul of this area. Those emotions are shared too by many, many Irish Augustinians." 
He went on to outline the sad state the Augustinian order currently finds itself in, with an average of four or five priests dying each year, with no ordination in the last three years, and not even one student of the order at present. 
The Abbey Partnership
As mentioned earlier, the Augustinians sought proposals from all in the community on the future use of the grounds and a number of written submissions and proposals were received from local groups, whom the Augustinians then brought together and asked to establish a local company to hold in trust and manage their property in Ballyhaunis. 
Arising from this, two organisations were established - the Ballyhaunis Abbey Trust and the Ballyhaunis Abbey Partnership. The first organisation – the Ballyhaunis Abbey Trust, is composed of representatives from the Ballyhaunis Community Council, Mayo County Council and nominees of the Augustinians themselves. 
The second organisation is the Ballyhaunis Abbey Partnership, was established to manage and develop the overall property on behalf of the Trust on a day-to-day basis.
Purpose of the Abbey Partnership:
2010 was a productive year for the Ballyhaunis Abbey Partnership and Abbey Trust, building on the work carried out over the last years since the withdrawal of the Augustine Order in 2005 and the formal transfer of St. Mary's Augustinian Abbey and Grounds to the local community under the 999 year lease.
The entire property and buildings are held by the Ballyhaunis Abbey Trust Limited who have appointed the Ballyhaunis Abbey Partnership to manage the property on a day to day basis.
The Abbey Partnership aims to promote through community development methods, the overall development of the property of the Augustinian Order in Ballyhaunis on behalf of the Abbey Trust and in conjunction with local people to design and implement programmes and projects which will cater for the social, cultural, economic, educational and environmental needs of all people living in the Ballyhaunis area, particularly of those who are socially excluded
Abbey Grounds and River walk:
During 2010 the friary grounds continued to attract people of all ages and backgrounds to avail of this invaluable community amenity with the Children's Playground and attractive woodland and river walkway being used on a daily basis. 
Great credit is due to the Rural Social Scheme staff whose dedication and hard work keeps the friary grounds in their impressive state, with our appreciation going to Sean Biesty and John Joe Lyons for all their hard work in maintaining the grounds over the last year.
Mayo County Council also continue to make a significant contribution, through the Abbey Partnership ensuring the property is insured, the playground area inspected on a regular basis and taking responsibility for the maintenance of the both St. Mary's Abbey and the Friary House.
2010 also saw the Abbey Partnership take part for the second year running in the National Tree Planting Week along with the Children from Scoil Iosa adding to the property's natural flora.
Ballyhaunis Tidy Towns Committee also took the initiative to construct a number of notice / display boards which have been located throughout the abbey grounds containing information on our natural plant and wildlife.
St. Mary's Abbey continues to be used to host a number of social and cultural events throughout the year, with the Ballyhaunis Artists group hosting their exhibitions in the Abbey building and performances from the Gracenotes Choir group and the Mayo County Council Summer Music programme.
The annual Graveyard Mass also continued in 2011 marking the feast of St. Augustine held in conjunction with the Abbey Pattern on the last Sunday of the year. 
The Abbey was also used to host a number of other events during the year with our local Schools and other groups in the Community, including a Maths Circus for young people organised as part of Mayo Science Week during November.  There are monthly film nights showing short films from the Irish Film Board.
Friary House:
The Abbey Partnership continues to rent out the Friary House to the Ballyhaunis Family Resource Centre and to Mayo VEC Further Education Centre. Both organisations work to provide opportunities and supports to the entire community, with a focus on those most disadvantaged and socially excluded - in keeping with the ethos given to us by the Augustinians.
Abbey Pattern Sports Day:
The tradition of the Abbey Pattern continues with successful Patterns being held annually since the event was revived in 2004.   Once again full credit goes to the organisers, the Abbey Pattern Committee. All funds raised by the Pattern are donated to activities for children in the community.
Multi-Purpose Sport Facilities:
2010 marked the completion of a significant project for the abbey partnership with the completion of the new Multi Sport Games Area – otherwise known as MUGA which was constructed in the front field of the Abbey Grounds. 
Funding had been secured from the Department of Arts, Sport & Tourism in 2007 for financial aid to develop a multi-purpose all weather sports facility in the friary field, near to the Scouts Den. Planning Permission was obtained and the construction work was completed in the spring of 2010. The project cost a total €180,000 with Mayo County Council contributing €80,000 towards the project with the balance coming from Local Contributions via the Abbey Partnership.
A number of positive developments are already being prepared for the near future with a new foot bridge linking the River walk to the new Soccer Pitch to be developed alongside the Station Rise / Cherry Vale housing estates.
The Abbey have also developed a wonderful Community Garden.
The Abbey Partnership is also anxious to record and highlight the local history and heritage of St. Mary's Abbey to and promote this within the local community, especially amongst young people and will try to develop some related projects in this field.
Abbey Partnership board is composed of Chairperson: John Coll (Mayo County Council), Vice-Chairperson: Peter Cunnane (Ballyhaunis Chambers), Treasurers: Mary Donnelly (Community Council) and Anne Cunnane (Ballyhaunis Chambers), Secretary: Stephen Grogan (Family Resource Centre), Cllr. John Cribbin, (Mayo County Council), Pádraic Flanagan (Mayo County Council), Pat Higgins (Community Council), Michael Kelly (Community Council) Fr. Michael Mernagh (OSA), Cllr. Damien Ryan (Mayo County Council). The partnership also welcomed Nell Rochford onto it board during 2011 on behalf of the Community Council.
Abbey Trust Members
Directors of the Abbey Trust Limited:   Cllr. John Cribbin, Mary Donnelly, Jarlath Fahy, Nuala Fitzgerald, Seamus Granahan, Stephen Grogan,  Peter Hynes,  Pat Higgins,  Jim Lundon,   Cllr. Damien Ryan.
Ballyhaunis Active Retirement started in the late nineties in the Parochial Hall.  In 2006 we moved to the Friary House and in 2008 moved to the Communal House at Clare Court.
The purpose of the group is so that all Senior Citizens aged 55 and over can gather to have a recognised voice for retired people on Social Health, Learning and Economic issues.
The meetings are held every second  Wednesday afternoon at Clare Court.  A variety of speakers come to the meetings and at times, they give talks on Health, Social Entitlements and Stress Management.
We have a Yoga and Computer class, outings to places of interest.  We celebrate Christmas with a party.
Contact 094 9630311 for more information.
Special Olympic Ireland wants to give an opportunity to every person with a learning disability to access a Special Olympics programme in their own community and for this purpose Special Olympics Networks and clubs have been established in all areas of Ireland.
To date over 70 networks/clubs are now established.  Networks and clubs serve as a tremendous source of local pride as people join together to help and support those with learning disabilities to fulfil their potential within their own community.
This year (2019) we have a volunteer from ballyhaunis attending the Special Olympics World Games in Abu Dhabi.
Contact Catherine Moorley for more information on the group on 094 9630502.
Ballyhaunis Region & Community of Innovation & Enterprise (B.R.C.I.E.)
B.R.C.I.E. Ltd was set up through Ballyhaunis Chamber of Commerce in conjunction with the broader community of Ballyhaunis to develop the Enterprise Centre & Enterprise Park, and provide facilities via work space and infrastructure, training, re-training and education.
The Enterprise Centre itself was opened in 2003 and part funded by Enterprise Ireland and local contributions.  Subsequently B.R.C.I.E. Ltd invested in an additional 22,000 sq. ft. area known as the Enterprise Park.  
The Enterprise Centre is a bright, spacious modern building with just over 24,000 sq ft.  Its aim is to support new and existing businesses in the Ballyhaunis and surrounding  areas.
The centre provides the ideal location for office space, storage and training/educational based business. Ballyhaunis Enterprise Centre boasts a tranquil setting yet is central to all of the towns' amenities. The centre provides commercial spaces for the various needs of all business types, from retail outlets, training schools to office facilities.
B.R.C.I.E. Ltd is committed to further develop the economic and community development activities of Ballyhaunis with the aid of local statutory agencies and various Voluntary Organisations in Ballyhaunis.  
WHO WE ARE
B.R.C.I.E. Ltd Enterprise Centre is a non-profit community driven initiative that provides a supporting environment for new and existing small businesses. The Board of Directors is made up of volunteers who represent the Community of Ballyhaunis.  The company employs an Administration Manager to manage the centre.
WHAT WE OFFER
Office and Storage Units, located on Clare Road, Ballyhaunis are only 1 minute by car to the centre of town and 2 minutes to the local train station. Ballyhaunis (Béal Átha hAmhnais) is a town in Co. Mayo.  It is centrally located at the crossroads of the N60 and N83 National Secondary Roads and on the railway line connecting Dublin to Westport and Ballina.  Ballyhaunis is in easy reach of surrounding towns 
-  2.5 hours from Dublin  
-  1 hour from Galway City
-  1 hour from Ballina       
-  10 minutes to Knock
-  15 minutes to Claremorris
-  45 minutes to Castlebar 
-  20 minutes Ireland West Airport
-  Strong business network  
-  Free Car Parking
-  Adjacent to N17
WHAT WE PROVIDE
The centre provides a dynamic environment to compliment work space for developing businesses & new entrepreneurs
-  Information & Guidance
-  Affordable Rental Rates
-  Flexible Sized Units and Leases
-  Meeting Room if required (has to be pre-booked)
-  Access to Enterprise Support Agencies
Tel: 094 9630311      Fax: 094 9630636
Attention:  Anne Cunnane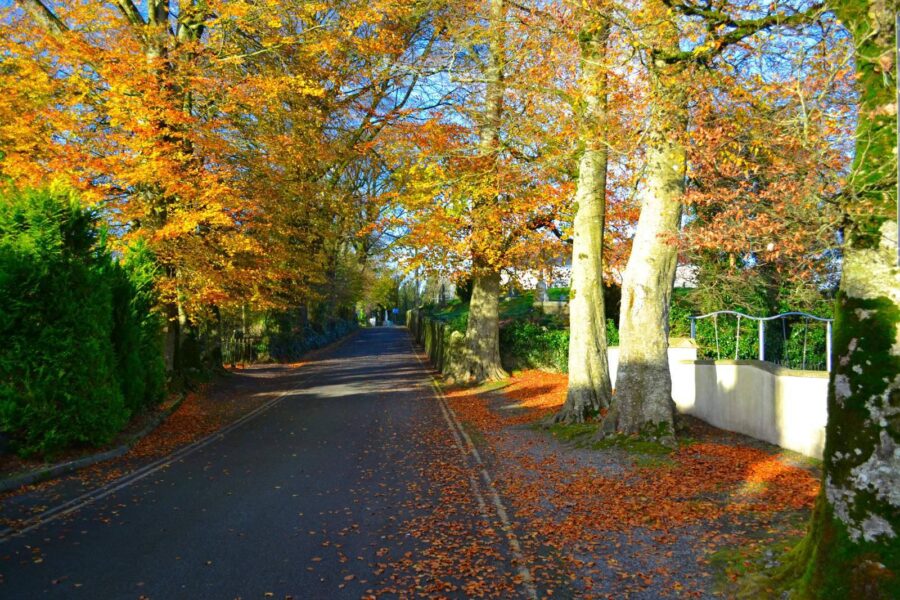 Ballyhaunis Chamber is part of Ireland's Largest Business Network: 60 Chambers: 13,000 Business Members and its office is located in the Enterprise Centre, Clare Road, Ballyhaunis.  
Ballyhaunis Chamber represents 40+ businesses in the local area and is affiliated to Chambers Ireland.
The Chamber as a business representative organisation is made up of its members, its Council and its staff.  Each year at the Annual General Meeting its executive Council is elected by the members. This Council comprises of 10 members which includes the President, Vice-President, Secretary, Treasurer and PRO who are elected for a one year term.  The Chamber has a full-time Chief Executive Officer who works on behalf of the members and pursues the economic business interests of the town of Ballyhaunis.
Specific projects are identified and delivered in the context of economic development and business support in the locality. The structure encourages and promotes active participation by members on committees and projects.
Benefits of Ballyhaunis Chamber Membership
Membership of Ballyhaunis Chamber offers you the opportunity to have a voice in the local and national business community. It provides you with the channel to play a constructive role in shaping the business environment you are operating in.  More importantly, Chamber membership will introduce you to business colleagues in the region through our extensive networking activities. The Chambers work is driven by our members' needs and our job is to promote the town you are working and doing business in.  Members are encouraged to interact on a regular basis with the Chamber staff and Executive Council.
What does the Chamber do?
Lobbying & Representation
Ballyhaunis Chamber actively represents the views of member's on a number of key issues affecting business in the region including:
Business Competitiveness
Environmental Management
Commercial Rates
Broadband Connectivity
Infrastructural Changes
Industry/Enterprise Developments
Ireland West Airport Knock (IWAK) - Air Traffic & Decentralisation Developments
Marketing & Promotion
Chamber Newsletter
Chamber Website
Targeted mailshots to the business community
Sponsorship Opportunities
Business Information Seminars
Chambers Ireland In Business Magazine (published quarterly in the Irish Independent)
Annual Summer Festival
Xmas Lights / Santas annual Xmas visit to Ballyhaunis
Shop Local Campaigns
Assist Mayo AC annual Road Race
150 year Ballyhaunis Train Station celebration
Ballyhaunis Community Website – Ballyhaunis Life
Ballyhaunis Chamber Gala Dinner
Networking
Business After Hours (BAH) events
Business Information Seminars
Social Networking Events
Training
Chamber Business School is the training arm of Ballyhaunis Chamber and it offers discounted training to local companies. All courses are 50% subsidised by FAS and are held locally. A wide range of courses are available to companies in South East Mayo and the country's top trainers will travel locally to deliver the training.
International Trade Development Services
Certificates of Origin
Contacts with International Business Organisations
International Trade Missions
Business Information
Updates on employment legislation, business regulations
Business opportunities advertised to our members
News alerts on all matters affecting the business community
For further information contact the Chamber office on  094 9630311
Ballyhaunis Community Pre School
Located on the grounds of the Friary, Ballyhaunis. Behind the Family Resource Centre.
Opening hours are 9.15am to 12.15pm 5 days per week. Staff can be contacted during opening hours at (086) 0226555. After opening hours contact number (094) 9630031.
Ballyhaunis Community Pre-school is a sessional pre-school which caters for children aged over 3 years and 3 months who plan to attend National School in the following September. The Community Preschool operates the Free Pre-School Year under the Early Childhood Care and Education (ECCE) Scheme and follows the Highscope curriculum approach. The service is fully registered with the HSE.
Ballyhaunis Community Pre-school operates the same as the National School calendar.
All the staff are fully qualified to FETEC level 5 and above with numerous years of experience.
Ballyhaunis Community Pre-school pride themselves on running a warm, safe, fun, welcoming environment. With excellent teamwork from the staff to enhance the service provided.
The Community Pre-School has been in operation for a number of years now and has a capacity to look after 28 children.
Ballyhaunis Community School
Knock Road, Ballyhaunis, Co. Mayo 
Phone     094-9630235
Fax         094-9630777
Email:     Principalballyhauniscs@eircom.net  or 
Ballyhaunis Community School is a co-educational and multi-denominational school that provides an appropriate education for all students regardless of race, creed or ability. The school offers Junior and Leaving Certificate programmes, Transition Year (TYP), Leaving Certificate Vocational Programme (LCVP), Leaving Certificate Applied (LCA), Special Needs Support and Further Education (PLC) programmes.
The School's core mission is the provision of a quality learning environment for all members of the school community. It's 580 student population, it's professional, energetic and caring staff and it's effective discipline system in conjunction with a caring pastoral care team and an approachable and accessible Management team all work together to promote a happy school climate which gives young people the opportunity to develop as well rounded members of society.  This is achieved by providing a wide range of opportunities for learning, both inside and outside the classroom. 
Ballyhaunis Community School has served the community for over 30 years with many of its past pupils having achieved both national and international success. The school has a record of consistently attaining maximum exam results for all students withis their various state examination programmes, regardless of ability. We recognise various types of intelligence & therefore place great emphasis on giving students the opportunity to become involved in activities & events which wil give them a sense of achievement & enhance their self-confidence. 
The School caters for all levels of abilty. We pride ourselves on providing an appropriate education to all students, regardless or their academic standard.
We believe that education is about more than the academic aspect.
Junior Cycle Subjects:
Irish, English, Maths, History, Geography, RE, PE, Science, Business Studies, French, Art, Music, Technical Graphics, Woodwork, Metalwork, Home Economics, CSPE & SPHE.
Senior Cycle Subjects:
Irish, English, Maths, Religious Education, Career Guidance, I.T., plus four choices from combinations of the following subjects: Art, Ag Science, Biology, Business, Construction Studies, Engineering, French, Geography, History, Music, Social and Scientific, Physics or Physics/Chem., Chemistry, Tech Drawing
LCVP, LCA, PLC and TY students undertake work experience as part of their programmes.
Sports and Activities 
The following sports are played in the school: Gaelic Football, Hurling, Soccer, Rugby, Basketball, Table Tennis, Music, Games Club, Young Pioneers, Folk Choir, Debating.
Other activities include:
Creative Writing, Poetry Competitions, Quizzes, School Musical, Drama, School Bank, Table Quizzes, Talent Competitions, Multi-Cultural Awareness activites, Arts Festival, Slogadh Competitions
Visiting speakers attend the school regularly in conjunction with our CSPE, LCVP, LCA, TY & Guidance programmes.
Theme weeks/days include: Development week, Seachtain Na Gaeilge, Sports Day/Week, Health Promotion & SPHE Days 2nd and 3rd years
Fundraising Activities which have been undertaken include: Sponsored Walks, Concerts, No Homework Day, Raffles, Cake Sales, Table Quizzes, Soccer Leagues, 'Skipathon' & Blind Date.
Annual fundraising is done in conjunction with local or national charities such as : Daffodil Day, Christmas Shoe Box Appeal, Games and Toys Appeal as well as the making and selling of St. Brigid's Crosses in aid of the Chernobyl Children's Fund.
The school has been involved & has had national success in competitions such as 'Our School's got Talent' and the school band competition.
Discipline
The school endeavours to maintain discipline in a caring & collaborative manner. Each class group has a Tutor & Year Heads are assigned to each year group. In keeping with our efforts to engaged in a 'Positive Discipline' approach, we place great importance in rewarding students for good behaviour and achievements other than the academic. We do this by use of commendation sheets and by organising 'treats' such as a class DVD or a class trip. We recently introduced a Merit system to award students for good behaviour & work.
Facilities 
After School Study
After School Study is available to all students who find it difficult to study at home.
This is available for 100 students. It lasts for two hours from 4.15 - 6.15pm 
Students pay a fee per term. Places are allocated on a first come, first served basis.
Chaplaincy 
The Chaplain is available to all and makes no distinction regarding the religious affiliation of any staff member or pupil. All are treated with Christian respect and compassion. The work of the Chaplain can be described under four headings:
Ministry to the students,
Ministry to the staff,
Ministry to the family of the students,
Ministry through the Liturgy.
Pastoral Care Team
This team is coordinated by the Guidance Counsellor and the Chaplain. The team meets regularly with the Principal and Deputy Principal. We take a persoal interest in all our students - Pastoral Care and the SPHE programe play pivotal roles in the daily life of the school. This is to ensure that every junior students has one teacher, to whom the can go directly to if in difficulty. We have introduced a clas tutor programme over the past few years.
Student Council
A students council, comprising of a number of students from each year serves to represent student views, organise cultural activities within the school and affords all, especially the students involved, the opportunity of developing leadership skills. Class groups are afforded the opportunity to meet regularly with their representative to the council.
Refurbishment
The school has undergone a huge refurbishment recently. Here are some pictures of the new school and its facilities.
Ballyhaunis District Community Council
Ballyhaunis Community Council has been in existence since 2001 having evolved from the very successful Millennium Spire Project.
It is a Company Limited by Guarantee that acts as an umbrella body for a wide range of social and community development activities undertaken by its various sub-committees.
These include:
Community representation on the Abbey Partnership and Abbey Trust
Tidy Towns
Neighbourhood Watch Scheme
Defibrillator Project
Historical Features & Walks
Community Futures
Activities are not limited to those listed; the Community Council is also a forum for members of the community interested in developing new projects. 
Ballyhaunis District Community Council
The Friary House, Abbey Street, Ballyhaunis, Co Mayo
The following officers were elected for the 2019/2020 year:
Chairperson: Mark Godfrey. 
Secretary: Mary Donnelly, Evelyn O'Connor;
Treasurer: Marie Cribbin. 
Membership of the Community Council is open to everyone for a nominal fee of €5.
_________________________________________________________ 
Collect the Fragments
A new book by Fr Kieran Waldron, Collect the Fragments: Ballyhaunis Historian, Michael F Waldron, LLD 1876-1954, is now available in local outlets.    
Dr Michael F Waldron was one of the foremost scholars in the history of Ballyhaunis and Mayo and as an author, poet, playwright and antiquarian he had a national reputation. Twice in his lifetime he was nominated for the Nobel Prize.
His personal archive, scrapbooks, notebooks and papers have been preserved. Much of his archive is now available electronically in the local Library through the good offices of Mayo County Library. The main scrapbook with historic photographs runs to 287 pages.  An index is available both on the DVD and in the recently published book.  Hundreds of his articles, published in many journals over a period of fifty years, form a prodigious record of Ballyhaunis history and archaeology with revealing insights into the social life of an Irish town in the first fifty years of the twentieth century.
The biography, entitled Collecting the Fragments:  Ballyhaunis  Historian, Michael  F Waldron,  LLD  (1876- 1954)  was compiled to accompany the release of the archive as an act of dúchas, or dutifulness, in memory of a past resident of Ballyhaunis and an almost forgotten local historian.
Members have displayed a Map in the Square showing possible cycle/walk routes,mainly on minor roads.
Smaller scale copies of this are available by contacting the Friary House at 094-9630929
Ballyhaunis GAA is a Gaelic Athletic Association club located in the town of Ballyhaunis in eastern County Mayo, Ireland. The club fields both football and hurling teams and is a member of the East division of Mayo GAA.
Clare Court
In 2000 a number of local Business People came together to form Ballyhaunis Social Housing Ltd. which is a charitable Company providing much needed safe accommodation for the elderly.
Clare Court is an independent living housing development for the elderly and has 21 houses.  These consist of 14 one bedroomed and 7 two bedroomed terraced bungalows.  It was was co-funded by grant aid from the Dept. of Environment through Mayo County Council and local contributions.  One of the criteria to be eligible for Ballyhaunis Social Housing is that clients must be 65+ and of independent living.
The houses are fitted with features to cater for the needs of the elderly.  These include special non-slip flooring in the kitchen/living area, the hall and bathroom.  The bedroom floors are carpeted for comfort with built in wardrobes.  Some of the bathrooms contain baths but, to facilitate the residents who require it, wet rooms are installed in a number of houses.  These are equipped with a shower, shower seat and special non-slip floors.  The residents benefit from a phone security system and panic button should they need it.
Clare Court is centrally located and is just a 5 minute walk from local Supermarkets, Church and the local Library.  It is also only a short walk to the local bus-stop and train station.  There are also three Medical Centres close by.
Phase One the 21 houses, was completed in 2005 and the first residents moved into Clare Court in September 2005. Phase two The Communal House was completed in 2008 and officially opened by President McAleese on the 7th October  2008.  Attached to the Communal House is a two bedroomed apartment which provides accommodation for a live-in Warden and a one bedroomed apartment. 
The Aims of Ballyhaunis Social Housing
To provide a secure environment for Senior Citizens.
To assist our Irish immigrants to return to their native land.
To help alleviate the isolation and loneliness among the elderly.
To provide social amenities and promote social occasions for the residents. 
For Further information please contact Ballyhaunis Social Housing Ltd, The Enterprise Centre, Ballyhaunis on 094-9630311
For information contact
PRO Richie Crinnigan
Tel: 0833024622
Ballyhaunis Bee Keepers Association is a recently fully affiliated member of the Federation of Irish Bee Keepers Associations. Our aim is to promote the interests of the local beekeeping population for the benefit of all.  We also (inline with FIBKA policy) advocate the exclusive use of the native Irish black honeybee, which is particularly suited to the inclement weather we are sometimes subjected to here in County Mayo. The native Irish honeybee has proved to be very docile, with little movement on the comb, good laying pattern and above all is an excellent honey producer.  By advocating the use of only native Irish honeybees we will reduce the number of imported bees and all the associated problems that come with foreign bees and the risks importing of disease into the native Irish stock.
We are a relatively young club based in Ballyhaunis and meet on the second Friday of every month in Paddy Phillips pub at 20:00hrs.  One of our other aims is to educate as many people as possible about the benefits that can be derived from close integration with the honeybee.  The honeybee has given man many benefits not least of which include pollination of crops, flowers and trees, honey, beeswax, propolis and many other products..
Everyone is welcome to come along to any of our meetings and in particular anyone who keeps bees already or anyone who has an interest or desire to keep bees in the future.
Websites that may be of interest are as follows:
Please check this web page on a regular basis as it will be considerably updated in the coming months.
For further information please do not hesitate to contact:
J T Smyth on 087 6434206.
Suggested reading materials
An Beachaire - The Irish Beekeeper
A Guide to Bees and Honey - Ted Hooper
Bee Swarms
If anyone has a swarm of bees that need to be removed please do contact either JT Smyth on 087 6434206.  Please note we can only assist with honey bees and not wasps, hornets or bumble bees.
Membership Fees
At the AGM it was decided to set this years membership fees as follows:
Full membership of the Ballyhaunis BeeKeepers Association including FIBKA membership (covers hive insurance and FIBKA association costs) €50.00
Associate Membership set at €12 per year
Beekeepers Article Api-Bioxal
The Department of Agriculture, Fisheries and Food have recently sanctioned the use of    Api-Bioxal as a medicine for bees.  The product, which is based on Oxalic Acid must only be used as a supplementary treatment during the broodless period in winter as it has a detrimental effect on unsealed larvae. Beekeepers must continue to use either Bayvarol or Apiguard as a primary autumn treatment and follow up with Api-Bioxal where mite drop is excessive in winter.
The product may be administered using the trickling method or by vaporization with a suitable apparatus.
Supplies of the medicine may be obtained from Ben Harden Beekeeping equipment or Mac Eoin Honey Farms who are the only Irish appliance dealers licensed to sell the bee medicines.
Seamus Reddy
President FIBKA
The Bridge Club started in Ballyhaunis nearly 60 years ago.  Founder members were Jimmy Byrne, Willie Smyth, Dr Eamon Waldron, Ned Lawless (National Bank) and Bob Holmes (Ulster Bank).   A meeting was called in the Parochial Hall for anyone interested in playing bridge.   Fr Costello was invited to take the chair and among the 20 or so people there, there were some who had never played bridge at all.   The club was formed and played once a week in the Central Hotel.  For the first few weeks there was a draw for partners every night and the good players played with and instructed the beginners.  One from that first gathering is still a member,  Mr Michael Cameron and still plays every Tuesday night.
Dr Eamon Waldron was Captain for the first few years, Fr Rush President and Ned Lawless ran the competitions.   When Ned was transferred, Mrs Angela Joyce took over as Tournament Director and later became a Regional Tournament Director.  The club flourished for a few years but with transfers and deaths, the numbers declined.  Then, Mrs Mae Murphy, one of the clubs great characters gave classes for the beginners and brought in the much-needed new members.
Some years later Bridge Classes, under the instruction of Mrs A Joyce became part of the Adult Education Classes in the Community School and six years later, Mrs Dorothy Durkan and Garda Martin Naughton ran beginners classes in the Scouts Den.  Mrs Coreen Flatley was the last person to give lessons to beginners and did so for several years.  The club at present has about 50-60 members and organises competitions every Tuesday and Thursday nights in the Hazel Bar and Restaurant in Main St.  Play starts at 8 o'clock until about 11 and new members are always welcome.
The Banks and local Businesses have been very generous in Sponsorship over the years and the club is very grateful for same.   The Bridge Club had its many joys during the years but it also had its sorrows, sorrows caused by the premature deaths of many of our active and committed members.   A stalwart of the club for many years, Mrs Mary Dillon-Leech will celebrate her 100th Birthday in October.  Mary resides in Brookvale Nursing Home in Ballyhaunis and still takes an interest in the club and its members.
The office of Captain was abolished in 1994 and the President and a hard working committee now run the club.  The Presidents prize is one of the major competitions of the year and the year usually ends with an Annual Dinner Social event.   The Club usually winds down for the summer in May and starts again in September.
The club meets at the Communal House, Clare Court, Ballyhaunis every Tuesday evening at 8pm.
Contact:
Eleanor Freyne
Tel: (0)94 9630161
The Cemetery committee is a voluntary organisation that was established to help maintain the grounds of Ballyhaunis cemetery. This is only achieved because of the generous contributions we receive in the annual collection, of which we are very grateful.
The contributions are used to plant summer colour, complete several grass cuts, painting and general maintenance.
A cemetery mass is held annually to remember all those who rest there and prayers are said to mark  All Souls day in November. The dates are posted in the parish church newsletter.
If you are interested in genealogy and finding your ancestors, a recent addition to the grounds is a map of all graves with the corresponding names. This map is located at the back of the cemetery and can help you to easily locate your ancestors.
Regular meetings are held throughout the year and new members are always welcome. If you would like to join, watch out for upcoming meetings in the parish newsletter.
Christmas is a magical time of the year celebrated in unique ways and all across the country towns and cities celebrate & embrace this tradition by decorating and lighting the streets.
WHY USE CHRISTMAS LIGHTS?
Christmas lights are lights used for decoration around Christmas. The use of decorative, festive lighting during the Christmas holiday season is a long standing tradition in many Christian cultures.  The use of special lights originally started with putting small candles on Christmas Trees in the home. Christmas Tree traditions go back to a Germany in the 1500s, and it's believed the idea to put lights on the trees was started by Martin Luther, a famous priest who was inspired by the prettiness of stars twinkling between evergreens while walking home one night.
However, using candles on trees wasn't ideal: The candles had to be placed and secured very carefully to avoid accidentally making the tree catch on fire! So in the late 1800s, shortly after Thomas Edison invented the light bulb, one of Edison's employees came up with the idea of making small electrical lights for use on Christmas trees, which would be much safer than the candles!
Today, people still decorate their trees and homes with Christmas lights! For some people, it's a symbol of the starry sky in the story of Christmas on the night Jesus was born; it's also become atradition and something many people think is pretty!
We would like to take this opportunity to thank the Ballyhaunis Business Community for their continued support for the Ballyhaunis Christmas Lights which brings a wonderful festive spirit to the town, and its success story is due to the great support from "Our Business Community".  Each year in conjunction with the Ballyhaunis Chamber the Ballyhaunis Christmas Lights are organized and in order to fund the lights 5 Year Campaigns are ran and we acknowledge and thank them for their financial support to date.
On behalf of the Christmas Lights Committee thank you and May we wish you a Happy & Prosperous Festive Season
Contact: Paddy Phillips
Tel:(094) 963 0381
or
Anne Cunnane, CEO Ballyhaunis Chamber
Email:              ballyhaunischamber@eircom.net
Tel:                   094 9630311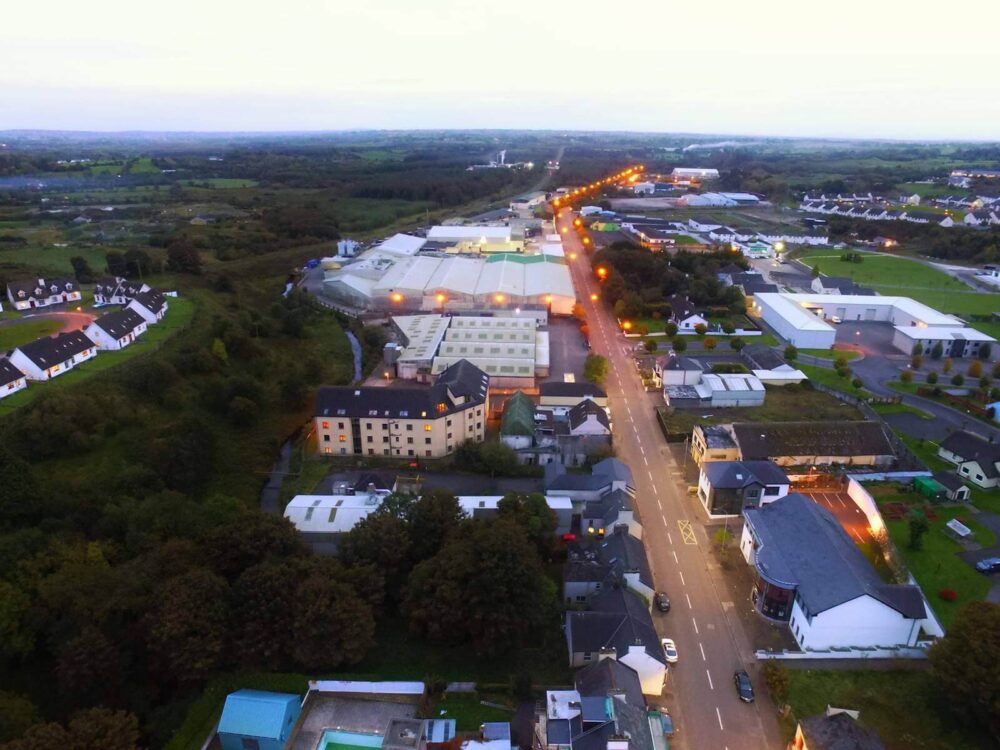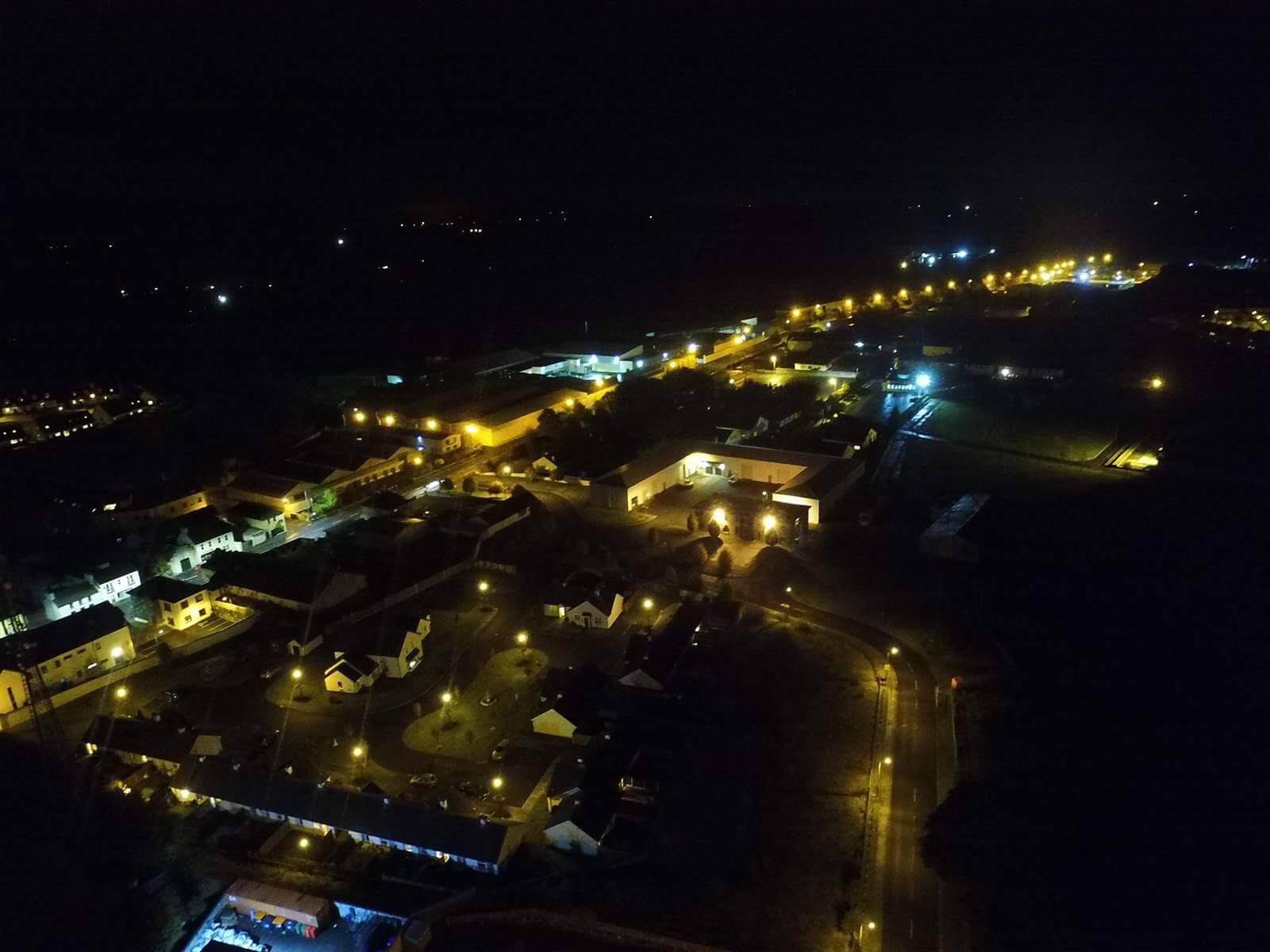 Annagh Wheelers Cycling Club
The club is in existence since 1990 and still participates in Leisure cycling, touring, road racing, time trials and some mountain biking.
A regular Sunday morning group cycle starting at 9.00 am occurs throughout the year, this is an a-la carte spin with riders going for as long as their ability or time available allows. This is a sociable cycle and the group stays together, it is a good way of introducing riders to group cycling. A mid week evening group spin and a Friday night team time trial take place in the summer months.
A 200km & 100km leisure Tour of Mayo is organised at the end of May every year attracting touring cyclists from around the country.  A loyal band of riders from the North have turned up for the weekend for all 15 editions of the event so far.  We currently do not have a junior section but following recent expressions of interest we are considering restarting Saturday morning sessions for 10 to 14 year olds.
Chairperson - Joe Gallagher 
Secretary - Sean Gallagher 
Treasurer - Jerry Kneafsey
PRO - Darragh Delaney
New members are always welcome.
The Ballyhaunis Family Resource Centre was opened in 2004 and is based in the Friary House at St. Mary's Abbey.
The Family Resource Centre is focused on providing practical support, information and opportunities to all families and people in our community and works with other organisations and state agencies to improve the quality and range of services available in the Ballyhaunis Area.
2018 marked the fourteenth year for the Ballyhaunis Family Resource Centre, which continued to build and develop as a community organisation, improving the range of activities and opportunities provided from the Friary House at St. Mary's Abbey along with strengthening the contact with our different communities and families throughout the town.
Purpose of the Family Resource Centre:
The Family Resource Centre aim to support and be of assistance to all people, families and community groups in our town, providing 
1. information, advice and support to target groups and families in the area
2. practical assistance to community groups such as training, information and advice
3. education courses and training opportunities
4. childcare facilities 
5. initiatives to enhance the role of young fathers in the lives of their children and in the life of the community
6. lone parents groups
7. women's groups
8. after school clubs
9. parenting courses
10.  meeting point for various groups and services  e.g. CIC,  MABS etc
The National Family Resource Centre Programme:
Ballyhaunis Family Resource Centre is one of 107 Family Resource Centres (FRCs), funded by the Family Support Agency, located throughout Ireland.  
The aim of the FRCs is to help combat disadvantage by supporting the functioning of the family unit. 
FRC Centre's provide services and supports to families, lone parent families, men, women, youth, the elderly and others in need of support.
The emphasis is on the involvement of local communities in developing approaches to tackle the problems they face and on creating successful partnerships between the voluntary and statutory agencies in each area. 
Family Resource Centres (FRCs) involve people from marginalised groups and areas of disadvantage at all levels of the project.
Each FRC is different and responds to the individual needs of the local community. 
FRCs can act as a first step to community participation and social inclusion. 
By giving those marginalised or living in poverty the opportunity to participate in the decision making which affects their lives, it can lead to improvements in their living standards and overall well-being. 
The Community Pre-school caters for children aged over 3 years and 3 months providing a free Monday to Friday childcare service during school term time under the Governments National Free Preschool Year Scheme. 
The Community Pre-school has proven extremely popular with local parents and the quality of the service provided by its dedicated staff which has been recognised at both County and National levels. The family resource centre now operates two childcare services in the town – with the other "Greater Tomorrow" service based in the Old Convent Asylum Accommodation Centre. 
The two childcare services form part of a wider Family Support Project being delivered by the Ballyhaunis Family Resource Centre and HSE Early Childcare Services to support Asylum Seeker families living in the town and provide Integrated Childcare opportunities to all families in the community.
International Communities
With 36% of our local population coming from non Irish backgrounds, the Family Resource Centre continues its work with the International community in Ballyhaunis, improving contacts and working together to provide a mix of activities for children and families. The opening of the new Community Preschool at St. Mary's Abbey has enabled children from all our communities in the town to share and learn together.
Outreach
The Family Resource Centre continues to provide an outreach office to Mayo Citizens Information who attend once per month to answer questions and help people find out about their entitlements and rights.  Vincent de Paul and AA both use the FRC office to hold their meetings and carry out their activities.
Volunteers & Partnership with the Community
A great deal of the work of the Family Resource Centre depends on the participation of Volunteers in both our management committee and in the activities themselves.
The Family Resource Centre is an active member of the Abbey Partnership, the Ballyhaunis Community Council, and Abbey Pattern Committee, contributing to the work of these organisations and taking an active part in their activities held in the town.
Board Members and Staff:
The Family Resource Centre is controlled by a board of directors made up of people living in the Ballyhaunis community, in 2011 the officers were; 
Chairperson - Seamus Grogan,
Secretary – Tracey McDermott,
Treasurer – Manar Cherbatji.
A copy of the FRCs annual report is available to anyone interested, just call into the Friary House at St. Mary's Abbey. The Staff are Stephen Grogan and Tracey McDermott in the Friary House along with childcare workers Patricia Kelly, Barbara Murphy, Liz Ward, Cliona Mulvaney, Helen Kiely Nicola Ryan and Maura O'Dowd.
Contact Details:
Stephen Grogan
Ballyhaunis Family & Community Resource Centre
The Friary House
St. Mary's Abbey
Ballyhaunis
County Mayo
Tel. 094 9630031
First Choice Credit Union
First Choice Credit Union was established in 1983 with a handful of members and endless possibilities.  Since then it has grown to become one of the most successful credit unions in the country.  We have built a strong, successful relationship with our members and the community over the last 28 years.  Today when you pass the premises on Clare Street you may not think of it as anything more than a fine building, but it represents the triumph of a vision and the dedication of some extraordinary "ordinary people". 
Many years ago a wise woman stated "if the Credit Union was good enough to re-build America after the Great Depression, then it's good enough for Ireland".  As we look to the future aware of the financial challenges facing many people we believe being a member of the Credit Union offers hope for a brighter future. We will be a vital part of the rebuilding of Ireland after this economic depression and we welcome the opportunity to help you with advice on budgeting, saving and responsible borrowing. 
Call in anytime and talk to us.
See you at your place; see you at your Credit Union.
What is a Credit Union?
A credit union is a financial co-operative owned and run solely for the benefit of its members.
It provides savings and loan facilities at fair and reasonable rates for the benefit of its members.
Each member (once aged 16) has an equal say in the running of the credit union regardless of the amount of money he/she may have on deposit.
It is non-sectarian, non-political and non-discriminatory.
The credit union's ideal is to serve all who need and can use it.
Who can join?
Anyone living or working in Ballyhaunis or within approximately a ten mile radius.
What's the difference?
Each credit union is an independent, not for profit organisation that exists solely for the benefit of its members, not stock markets.  Decisions are therefore made at local level.
As a member you are a shareholder with one vote.  Member savings provide the money to lend to other members.  Any surplus money generated is returned to members as a dividend or used to provide enhanced services to members.
There are no hidden fees or transaction charges.
Interest rates are fair and reasonable and are capped by law.
Loan repayments can be designed to suit your circumstances.
Repayments are calculated on the reducing balance so you pay less interest with each repayment.
You can repay a loan earlier or make additional lump sum repayments without penalty.
Loans are insured at no direct cost to borrowers.
REMEMBER you are not just a customer; you are a member of a successful financial co-operative. 
How do I join?
Call into your local credit union where we will be happy to fill out a membership form. There is a small joining fee of €1.27.
A minimum savings balance of €5 is required to hold membership.
Start saving.  You can save as little as €1.  Each euro you save is equal to one share.
Save regularly and watch it grow. 
Now you are a member, shareholder, owner and saver!
Contact
Ballyhaunis Office, Clare street, Ballyhaunis Co. Mayo, F35 DA36.
Tel: (094) 902 2969
Head Office: Market Square, Castlebar, Co. Mayo, F23 NW25.
Founded in 1929
The 5443 metre course contains nine holes with the tees placed at different positions for the front and back nine. It's a course with rolling hills, offering two par fives and four par threes. The par fours are not too long but challenging.
Best 9 Hole course in the West and only CLOSED WHEN IT SNOWS
Green Fees: €20.00
Now open for Membership Contact 086-3868457 for more information (or any member)
Takes Group Bookings
For Society Bookings 089-4417060
Gracenotes is a female-voice choir based in the town of Ballyhaunis.  It was formed in 1999 and was originally directed by Anna Butler.  The choir currently has 35 members who come together each week to practice and to meet socially.  Although the majority of the singers are from Ballyhaunis and the wider county, some also travel from Roscommon, Sligo and Galway.  The current musical director since 2006 is Laura Brogan who herself was a founding member of the choir. 
This choir performs a varied repertoire, ranging from folk to sacred music and from renaissance to contemporary compositions.  They always enjoy the challenge of learning new music to add to their considerable repertoire!
Achievements:
Gracenotes have competed in choral competitions in Ireland and abroad with considerable success.
In 2008 they were awarded 1st Prize at the Limerick Festival of Church Music and 2nd Prize in 2009.
In 2009 they were awarded 1st Prize in the Sacred Music Section at The Cork International Choral Festival.  In the same year they won 2nd prize in the National Open competition, which they also won in 2004. 
In October 2010 Gracenotes launched their current CD, Ave Maris Stella
In 2011 Gracenotes were placed 1st runners up in the Premier Female Competition at The Cork International Choral Festival. 
Every second year the choir embarks on a tour abroad.  This year they travelled to England and had a fantastic time.
As well as being available to sing at weddings, Gracenotes have also performed a variety of concerts for charity.
If you would like any further information, are interested in joining, or just want to listen to some music and look at more photos, please check out our website  
www.gracenoteschoir.com 
Ballyhaunis & District Gun Club
The club goes from strength to strength every year. This year saw several new young members joining. The membership now stands at an all time high of sixty five.
Clay target shooting is very popular in the club and this year the club won the County Clay Pigeon Shoot. The club gets involved as much as possible in local activities such as raising funds for local charities, mainly Western Alzheimers and Croí.
Over the last couple of years the club have organised shooting trips to Northern Ireland. These trips so far have been to the shores of Lough Erne where goose, pheasant and duck shooting is provided. Our Northern associates then visit our club and they help us out with the control of vermin. When they come down they stay for the weekend at local guest houses. This is an area of great potential and one we would like to develop more. The Northern Ireland people are very welcoming when we visit them and they really enjoy their weekends with us.
The season has once again been very successful for the club.
Game
A good number of pheasant and duck were reared in newly constructed pens and released into the wild. A campaign was also mounted to erect feed hoppers for the birds. As a result there are a good number of birds on the ground.
Clay Shooting
It was also a busy year on the Clay Shooting front. As usual the club ran the Annual Clay Shoot in aid of Croí where a substantial sum of money was raised. Once again this year the club was represented at County Level in the All-Ireland Inter County shoot where they acquitted themselves well. The two team members from the club were Ciarán Waldron and Enda Merrick.
Vermin Control
Vermin are the bane of every Gun Club and with this in mind Ballyhaunis had their usual Control Programme in place. Mink are an ever increasing threat and this year, upwards of fifty mink were trapped.
Special Thanks
A special thanks to the club members who helped out with the Annual Alzheimer's church gate collection. The club would also like to thank their generous sponsors throughout the year and also the Farming Community for their co-operation and good will.
Contact David Herr: 089 2189580
Elected Members:
President: Liam Lyons
Chairman: Padraic Waldron
Secretary: David Herr
Treasurer: Padraic Keily
The book club meets once a month (usually the first Wednesday of the month) in  Ballyhaunis Library at 8.00pm. 
Every month we read a book recommended by a member.  We read from a diverse range of authors and genres and have a lively and informal discussion with like minded book lovers.
Contact details:   
Eleanor Freyne 
Ballyhaunis Library, Clare St.,  Ballyhaunis  
Phone: 0949630161   
Local Employment Service (LES)
The Local Employment Service (LES) is based in Ballyhaunis on Clare Street on Mondays, Tuesday and Thursdays from 10 am to 4.30 pm.
LES provides people with free information and help with training, CV preparation and counselling.
LES has received the Q-Mark and and Excellence Through People Awards.
To see an LES officer you will need to make an appointment by calling 094 9630080.
Mary Elwood School of Irish Dancing
The Elwood School Dance
The Elwood School of dancing is registered with An Coimisiún le Rincí Gaelacha.
The ethos of the class is to provide an environment where pupils enjoy themselves while learning strong dancing skills. 
Classes are held in the hall at Scoil Iosa, Ballyhaunis on Saturdays and Wednesdays.  The main class is on Saturdays.  
Class Times:
Saturdays        10.30am-Beginners       11.30am-Advanced Beginners      12.30pm-Advanced
Wednesdays     5.00pm-Beginners & Adv Beginners       6.00pm-Advanced
Dancing Events:
Many of the children attending class compete at feiseanna. The dancing school has dancers competing at all grades and levels.  Many children choose to dance but do not get involved in competition.
The School frequently performs at local festivities and events, as well as at weddings and other functions. The local nursing homes benefit from a performance a few times each year and the dancers are more than happy to oblige.  Recently the class put on a show at a concert in Gorthaganny to celebrate the centenary of the school and at a concert in Loughlinn to support the Dermot Earley memorial. Each year pupils from the class compete at the Connacht, All-Ireland and World championships as well as at many feiseanna around the province and country. 
Contact Information:
Mary Elwood  
Tel: 086-2337193
Ballyhaunis Men's Shed Group  was formally launched last Tuesday 5/2/13 at the weekly meeting held in the Family Resource Centre at the Augustinian Abbey.  The following officers were elected:-
Chairman; Jim Goulding
Secretary: Kevin Carney
Treasurer: Aiden Gaughan
Contact: 087 1911135
Email: ballyhaunismensshed@gmail.com 
Website: http://mens-shed-ballyhaunis.business.site
Facebook: https://www.facebook.com/mensshedballyhaunis/
The concept behind Men's Shed is to provide a safe, friendly and open environment where men can meet and engage in positive, productive experiences that will, in turn, enhance their overall health and well-being.  Men. by nature, are task orientated and enjoy engaging in activities together.  Men's Sheds can form the basis for companionship and friendship and all are welcome to come along for a cuppa and a friendly chat with other men from the area.   Men's Shed's are open to all men over 18 years of age and there is no upper limit. 
Men's Shed group have been generously supported by the communities and businesses in other towns and the group is actively seeking support within Ballyhaunis.
The Ballyhaunis Group is now up and running and the association is appealing for donations of equipment and materials, as well as furniture and other items that would be of use to the group e.g. tools, equipment, pallets, machinery, paint, wood, household items, books etc.
All donations can be dropped off at the group's new premises which is located behind the Friary in Ballyhaunis and are open Mon-Fri from 10.00am to 2pm.
All are welcome and bring a friend.
MEMBERSHIP IS FREE. BE PART OF YOUR COMMUNITY.
Monday meets is an organisation for over 55's to give them a chance to get together  and do lots of activities including Flower arranging, playing cards, watching films, excercise classes and much more.
They meet every 2nd Monday in the Communal House, Clare Court from 11am - 1pm.
Contact 094 9630311 for more information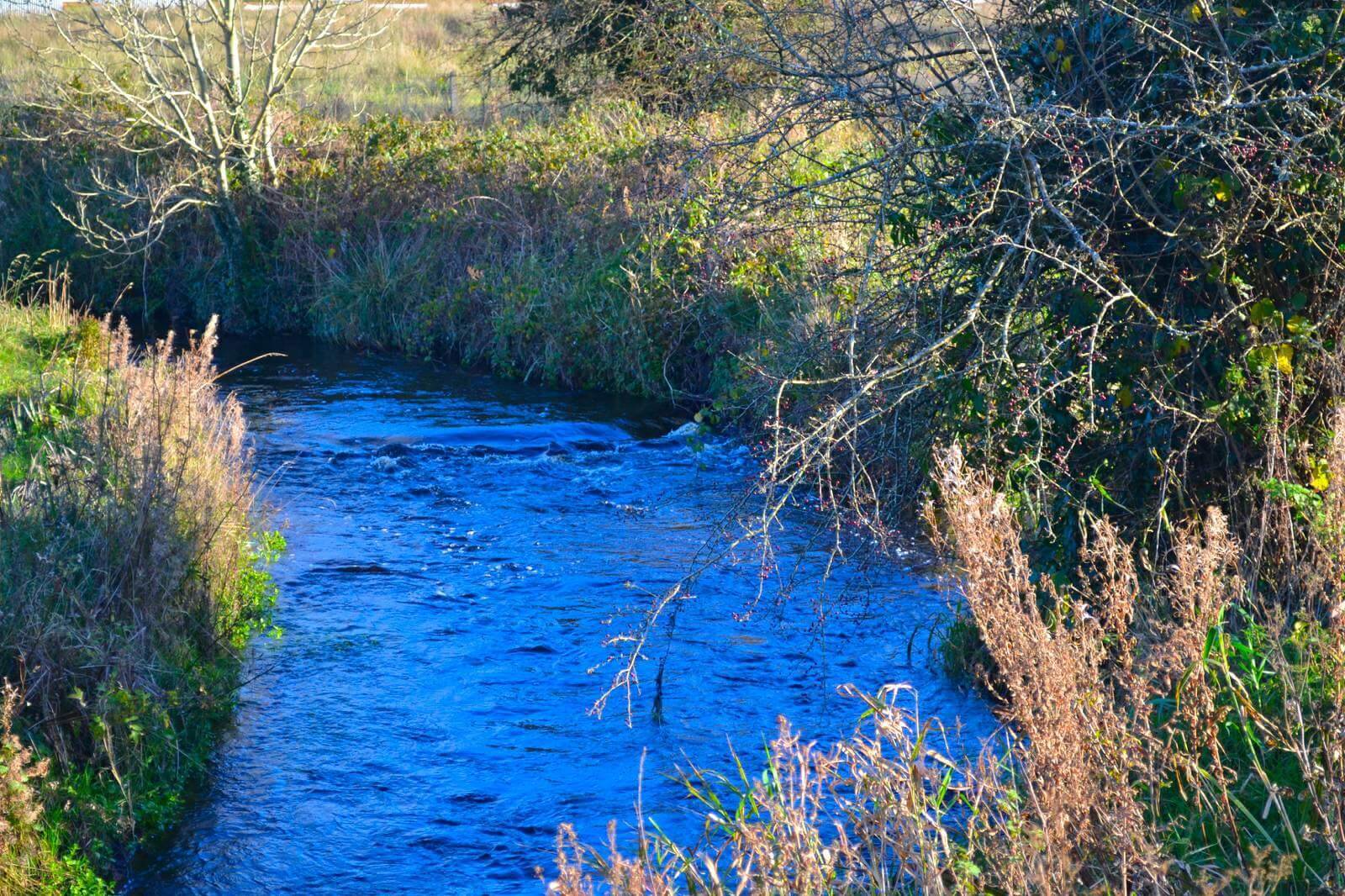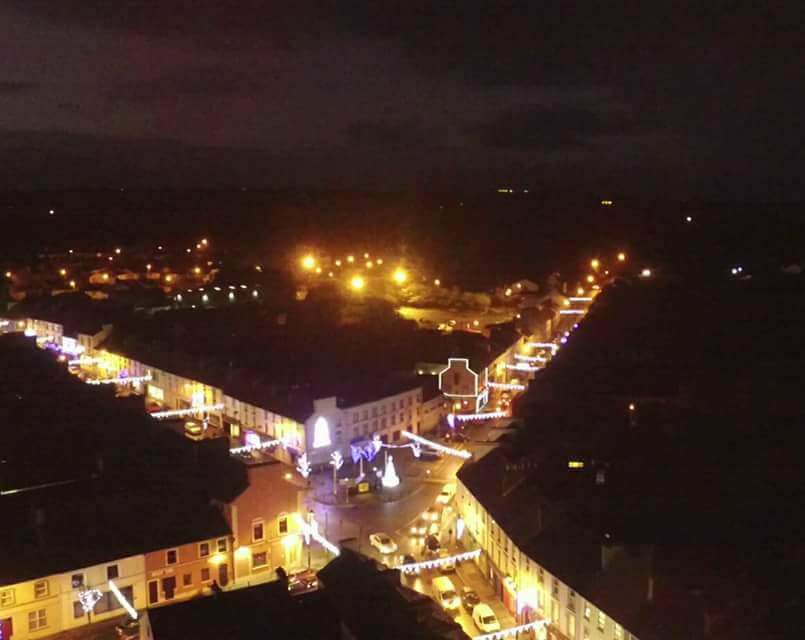 The No Name Players were founded in 2009 and have since produced many musical and dramatic productions here in Ballyhaunis :
We are now around 30 strong in number with people taking part on and off the stage. We are always looking for new friends to get involved either in front of the spotlights - or behind them, wearing the costumes - or making them, treading the boards or putting them up in the first place!
If you would like to join our merry band and get involved on any level and would like some more information please contact myself, Ciaran Kiely on 087 2946825
Ballyhaunis Parent And Toddler Group
The Ballyhaunis parent and toddler group was first established in 1999. It is a group where parents/carers can meet other parents in similar circumstances, it can provide a great support network and can also be the basis for lifelong friendships.  Ballyhaunis is a very friendly group where everyone is made to feel welcome and invloved.
There are also many advantages for children. Children get to interact with other children but have their parents close by. This can be a great help in building up a child's confidence and provide a stepping stone for children preparing to go to playgroup.
Ballyhaunis parent and toddler group welcomes all children from babies to pre-school and all parents/carers. 
We meet every Wednesday during term time at 10am - 12 at the Parochial Hall, Main Street, Ballyhaunis.  
Unfortunately we do have to charge € 4  per family as this covers the rent and tea/coffee, toast and biscuits.
Contact information: Carina Herton (mobile no.) 085-8457817
email:  ballyhaunistoddlergroup@gmail.com 
facebook: https://www.facebook.com/groups/162766933736469/about/
Info:  St Patrick's Church was completed in 1909. An intended church spire had to be abandoned at the time but, in 1999 with the dawn of a new century, a spire was added.
Church:  St. Patrick's, Ballyhaunis
Priest: Fr. Stephen Farragher, PP, Parochial House, Ballyhaunis. Phone/Fax: 094-9630006. Email: ballyhaunisparish@gmail.com
Parish Secretary: Mary Donnelly. Phone: 094-9630006
Sacristan: Francis Maye. Phone: 094-9630951
Weekday Masses: 10.00am (Mon-Fri. Except Thursday)
Weekend Masses: Sat: 7.30pm, Sun: 10.00am and 12 Noon
Confessions: Sat: 7.15pm (Or by appointment)
Parochial Centre: Caretaker & Bookings, Pat Devine: 087-7924439
Religious House: Sisters of Mercy: 094-9630108
Post Primary School: Ballyhaunis Community School. Mr David McDonagh. 094-9630235
Primary School: Scoil Iosa, Abbeyquarter, Ballyhaunis. 094-9630505
Organisations
Pastoral Council: 
The new Parish Pastoral Council (PPC) was formally commissioned on Holy Thursday. The Council consists of a core group of 16 people and 5 sub-groups that will deal with specific matters of ministry in the parish, e.g. Outreach to the Elderly, Inclusion (ensuring that all the diverse elements of our parish feel included, e.g. people with special needs, members of our immigrant community and various ethnic groups), Communications, Youth, Eucharistic Adoration Renewal.
The PPC/Core Group is made up of representatives of the sub-groups & Fr Stephen.
Core Group: Kevin Henry (Chairman), Eileen Lynch (Vice Chairperson), Mary Grealy (Secretary), Mary Henry (Vice Secretary), Mike Byrne (PRO), Anne Lyons, Julia Kelly, Orla Phillips, Mary Mulrennan, Clare Higgins, Lydia Biesty, Eileen McDonagh, Frank Browne,
Willie Ryan, Orla Loftus Moran, Mike Griffin (Liaison with Parish Finance Committee).
Outreach to the Elderly: Clare Higgins (Group Leader), Lydia Biesty, Mary Grealy, Marion Regan, Laura Brogan.
Inclusion: Anne Lyons (Group Leader), Julia Kelly, Orla Phillips, Mary Henry, Laura Brogan, Kevin Henry, Marion Regan.
Communications: Frank Browne (Group Leader), Willie Ryan, Orla Loftus Moran, Mary Henry, Ruth Murphy, Mary Grealy.
Youth: Kevin Henry (Group Leader), Mary Mulrennan, Eileen Lynch, Frank Browne, Mary T. Griffin, Eileen Donnellan, Siobhan Conlon, Orla Phillips, Eileen Jordan, Clare Higgins, Ruth Murphy.
Eucharistic Adoration Renewal: Mike Byrne (Group Leader), Eileen McDonagh, Mary McGuire, Mary Waldron.
Finance Commitee: Eamon Murren
St. Vincent de Paul Society:  John Griffin 094-9631105
Baptism Team: Kay Curley 094-9631827
Live-streaming:  A Web-cam has been installed in the our church, which means it is now possible to view Sunday & Weekday Masses etc. on the Internet. 
Either of the following links will allow you access the website.:
Link to St. Patrick's Church website:  https://sites.google.com/site/stpatricksballyhaunis/
Link to MCN St. Patrick's Church page:   http://www.mcnmedia.tv/livecamdisplay.asp?CamID=131
Facebook:  https://www.facebook.com/ballyhaunis.parish/timeline
Choir sings at 12 O'Clock Mass on 1st and 3rd Sunday of the month.
It regularly features on Midwest Radio broadcast Mass.  
Members who are available sing at funeral Masses when requested.
For celebratory occasions they are joined by The Abbey Male Choir, Gracenotes and the Choir of Scoil Iosa. 
Practices are held in church at 7 pm on Monday nights.
New members are welcome.
Chairperson:  Michael Kelly  086 8298445
Secretary:  Kay Healy
Musical Director:  Moira Delaney
St. Patrick's Parochial Hall
St. Patrick's Parochial Hall was built in 1940; it is located across the street from St. Patrick's Church and is the local community centre for the town and parish of Ballyhaunis.
It can accommodate a wide variety of activities and events of an entertainment, social and educational nature.
The main hall and balcony can seat approx 250 people and is suitable for stage performances such as drama productions,  musicals, concerts, recitals, bingo, table quizzes, choir practice, community celebrations and such.  The main hall can also cater for exercise and fitness activities, dancing, public exhibitions and displays, sale of work, craft fairs and events of similar nature.
There are three meeting rooms of various sizes that can accommodate meetings, classes, talks, etc.
The Parochial Hall is extensively used by several voluntary organisations;  Foroige Youth Club and the local Parent & Toddler Group have their weekly activities in the main hall, there are also weekly aerobics and fitness classes and choir practice.
The meeting rooms host a variety of activities such as art classes,Weightwatchers, voluntary group meetings such as Legion of Mary, Community Council, Tidy Towns, P.T.A.A., Parish Council, politicians' clinics, to name but a few.
The hall has just had a huge makeover and is looking better than ever.
The Parochial Hall is available for bookings by contacting the caretaker Pat Devine at 087-7924439.
Ballyhaunis RFC has been part of rugby in Connacht for over thirty years and currently fields an adult team in the Connacht Junior League. The underage structure continues to grow with age grade teams fielding at under 17, under 15, under 13 and minis. Ballyhaunis RFC is committed to developing its players, coaches and facilities with the help of its dedicated membership.
Location:
Ballyhaunis RFC is located on the edge of town on Doctors Road, the grounds are signposted and lie approximately 400m from upper main street.
Training – Wednesday and Friday at 8pm.
Fixtures
Ballyhaunis junior tean participate in Division 1C of the Connacht Junior League with the fixtures shown below. They also participate in the Connacht Junior Cup and Cawley Cup competitions, with the draws for those to made later in the season
Training
Minis and U13 – Saturday at 10:30am
U15 – Wednesday at 6:30pm
U17 – Thursday at 7:30pm
U19 - Wednesday and Friday at 8pm
History
Ballyhaunis Rugby Club was founded in 1977 when a meeting was called by Dr. Alan Delaney in the Central Hotel with a view to starting a rugby club. From those present Hugh Curley, Dr. Alan Delaney, Dr. Declan Shields and John and Brian Gallagher left with the aim of developing a rugby club in the town. Hugh Curley made the initial contact to register the club with the Connacht branch of the IRFU (Irish Rugby Football Union) and went on to fill the role of branch delegate for over 25 years.
The club colours were chosen with the intention of amalgamating the colours of Mayo, Galway and Roscommon given the town location close to the borders of the two neighbouring counties, resulting in the distinctive purple and yellow worn by the club. The players were recruited from all walks of life and training began in earnest at Cherryfield, with Dr. Declan Shields RIP taking responsibility for the forwards. In time a full size pitch was developed on land owned by Tom Forkan in Coolnaha, which was to be the club's home pitch for the over 20 years. At the same time efforts were made to find a suitable location for changing rooms with Mick Morris RIP of the Horseshoe Inn allowing the club to develop the necessary facilities to the rear of his premises.
In the late eighties forward looking club members began the search for a suitable site on which to set up a permanent home. A site was located close to the town and purchased after acquiring funds from the bank with five members putting themselves forward as trustees. To fulfill their financial commitments the club embarked on a major fundraising initiative and was able to meet the costs of the purchase. Further fundraising followed in the early nineties and the land was developed to include two pitches and a car park.
The grounds were further developed in the mid nineties with the construction of a club house.
Contact Details:
Address: Tooraree, Ballyhaunis, Co Mayo.
Facebook:  https://www.facebook.com/ballyhaunisrfc/
President:                  
Tony Henry, Derryronayne, Swinford, Co. Mayo.  (M) 087 6806934
E-Mail: tonymartinhenry@hotmail.com
Hon. Secretary: Robert Duffy, Raith, Aghamore, Ballyhaunis, Co. Mayo    (M) 087 2923884
E-Mail: robertduffy@vodafone.ie
Hon. Treasurer: Mark Curley, Derrymore, Ballyhaunis, Co. Mayo   (M) 086 8633821
E-Mail: curleymark@hotmail.com 
"Ní neart go cur le chéile  ("Our strength is in our unity)
Scoil Íosa, Ballyhaunis, is a co educational mainstream primary school catering for children from 4 yrs to 13 yrs. It was formed with the amalgamation of St Mary's Boys National School and St Joseph's Convent of Mercy National School. The school moved into a newly extended and renovated premises at Abbeyquarter Ballyhaunis on August 28th 2012. Scoil Íosa has an enrolment of 317 pupils , 18 teachers and one Special Needs Assistant. The school also has the services of two shared resource teachers, one with Tooreen NS and one with Granlahan NS.
Scoil Íosa is a co-educational Catholic Primary School under the Patronage of The Catholic Archbishop of Tuam Diocese. In line with our Catholic ethos, all children are welcomed to our school regardless of culture, persuasion or religious beliefs.
Our aim is to create a safe and happy environment in which each member of the school community feels valued and in which all of our pupils are afforded the opportunity to achieve their full potential socially and academically. Pupils in Scoil Íosa are encouraged to develop as well rounded, confident and caring individuals who have developed their talents to the fullest degree.
Schedule of a Roman Catholic School.
A Roman Catholic school (which is established in connection with the Minister) aims at promoting the full and harmonious development of all aspects of the person of the pupil : intellectual, physical, cultural, moral and spiritual, including a living relationship with God and with other people. The school models and promotes a philosophy of life inspired by belief in God and in the life, death and resurrection of Jesus Christ. The Catholic school provides religious education for the pupils in accordance with the doctrines, practices and tradition of the Roman Catholic Church and promotes the formation of the pupils in the Catholic Faith.
CPSMA Handbook (p.19)
School Information.
Kenneth Dennedy – Principal
Kevin Henry– Deputy Principal/Learning Support
Carmel Cassidy – Secretary ( Junior Dept.)
Mary Dillon – Secretary – (Senior Dept.)
Abbeyquarter
Ballyhaunis 
Co Mayo 
Telephone:  094 9630310 
Email: iosaballyhaunis@gmail.com
Scoil Íosa Board of Management 2015- 2019
James Reidy (Chairperson)
Fr. Stephen Farragher (Patrons Nominee / Vice Chairperson)
Kenneth Dennedy (School Principal / Secretary B.O.M.)
Ciara Fitzmaurice (Teacher Nominee)
Alan Henry (Community Nominee)
Anne Phillips (Community Nominee)
Eddie Murphy Jnr (Parent Nominee)
Eileen Donnellan (Parent Nominee)
St Patricks Dramatic Society
St Patrick's Dramatic Society has been in existence for many years and have staged many great productions.
Chairman: Michael Kelly 
Secretary: lydia Biesty 
Treasurer: katherina sweeney 
PRO: Deirdre Moran 
There are no weekly meetings at the moment but you can check out there facebook page for information or to contact them: 
https://www.facebook.com/St-Patricks-Dramatic-Society-Ballyhaunis-331242...
St Vincent de Paul Society
The society of St Vincent de Paul was founded in Paris in 1833 by Frederic Ozanam. 
We believe it has been in existence in Ballyhaunis for over 100 years.
The SVP Society was set up to relieve poverty in an age when Social Welfare was non existent.
In our present society people may find themselves in financial difficulty. Some of these are in receipt of social welfare and some are not. This causes hardship for themselves and their families through no fault of their own.  SVP is adapting to these changing needs.
Unemployment, illness, management problems and unforeseen circumstances can lead to problems such as:
Arrears with mortgages, electricity, rent and other bills

Cost of school uniforms, books, third level education fees

Transport costs for hospital visits etc.

Shortage of food and fuel due to mounting bills
SVP Ballyhaunis may be able to assist. Concern for others is at the heart of a Christian community
You may contact us in confidence at 0862640969 and a volunteer will ring you back.

You can meet two of us by appointment.

You can also call to the Friary House during working hours and fill out an application form.

You can put your name and contact number in the box in the Parish Church porch.

Our email address is  svpballyhaunis@gmail.com 
If on the other hand you are financially secure and would like to send us a donation, please send it to:
The Secretary,
St. Vincent De Paul,
Friary House,
Ballyhaunis,
Co. Mayo.
Ballyhaunis Pool is open daily from 2.30pm-5.00pm Mon-Sun during summer months.
Evening swims 6.30pm-8.00pm Mon-Fri over 18s - not available at present.
It is supervised by Qualified lifeguards.
The pool can be booked for evening sessions to any sporting organisation who wishes to avail of the facilities in conjunction with their own training.
We also run an Irish Water Safety Course in the month of August.
Any queries ring the pool office on 086-3964450 
Facebook: https://www.facebook.com/Ballyhaunis-Swimming-Pool-118675831532341/
Town Twinning Association
Vive la France
In Ballyhaunis we are lucky to have one of the longest established Town Twinning Associations in the country.  Ballyhaunis has been twinned with the French town of Guilers in Brittany for almost thirty years and several successful exchange visits have taken place during this time.
The concept of Twinning originated after the Second World War based on the principle that conflict can be avoided and barriers broken down through the promotion of cultural exchange.  The town of Guilers near Brest in the department of Finistere in Brittany was selected as an ideal twinning partner for Ballyhaunis because of its size, location and cultural similarities.  Linguistically and musically there are strong links between Brittany and Ireland.  The Breton music played on the traditional instruments of the Bombarde and Biniou have a resonance which evoke traditional Irish airs.  The Breton language has many similarities with the Irish language.  Evidence of our shared Celtic heritage is apparent with the prevalence of dolmens, menhirs and cromlechs throughout the region.
Irish people have a reputation for being welcoming or flaithiul, and those of us who have visited Guilers can vouch for the fact that the Breton people share that same celtic spirit of warmth and hospitality.  In 1982 the official twinning charter was signed between Guilers and Ballyhaunis and the links between our two towns have strengthened and endured since that time.
Usually every two years a group travels to visit the host country.  Every effort is made to match exchange partners with partners who share similar interests. Visitors have the opportunity to experience a different way of life, immerse themselves in another culture and develop their linguistic skills in the French language.  Many local individuals and families have been involved in the Twinning Association over almost three decades.  It has undoubtedly been a rewarding and enriching experience for them.  If you would like to experience the French way of life, immerse yourself in Breton culture improve your language skills now is your chance!  The Association is always looking for new members.  Remember the world is a book and they who do not travel read only a page!
Mary Finan
Ballyhaunis Visual Artists Group is a group of six women artists who regularly hold exhibitions of their Art work in Ballyhaunis.  The group welcomes the support of the community and hope they will attend any exhibitions they hold.
The venue mainly used by them in Ballyhaunis is The Friary.  They organise an 'Open Exhibition' usually held in the month of October.  This is an adjudicated Open exhibition that any artist is welcome to enter. In the Spring they then have an exhibition of their own work.
For more information about the group please email: moirastratford@gmail.com or call Moira Stratford on +353 (0)87 988 4041
---
Art Exhibition
The Art Exhibition is taking place in the Friary, with the Official opening by John Cribbin on Sat 30th May @2pm. The exhibition will be open daily from 2-6pm on Sat 30th, Sun 31st, Mon 1st and Sat 6th & Sun 7th June. We will be raffling a piece of work by artist Ann Burke in aid of the Mayo Roscommon Hospice. This years theme is 'Wonders of the Earth'.